Logo
The name is composed of "Creative" and "Velo" (Lat. "velox" – fast), which is the Luxembourgish term for "bicycle" and also forms the word origin in many other languages (e.g. Russian "velociped").
Illustration
An illustration for the earthbeat COP26 tour and an exploded view for presentations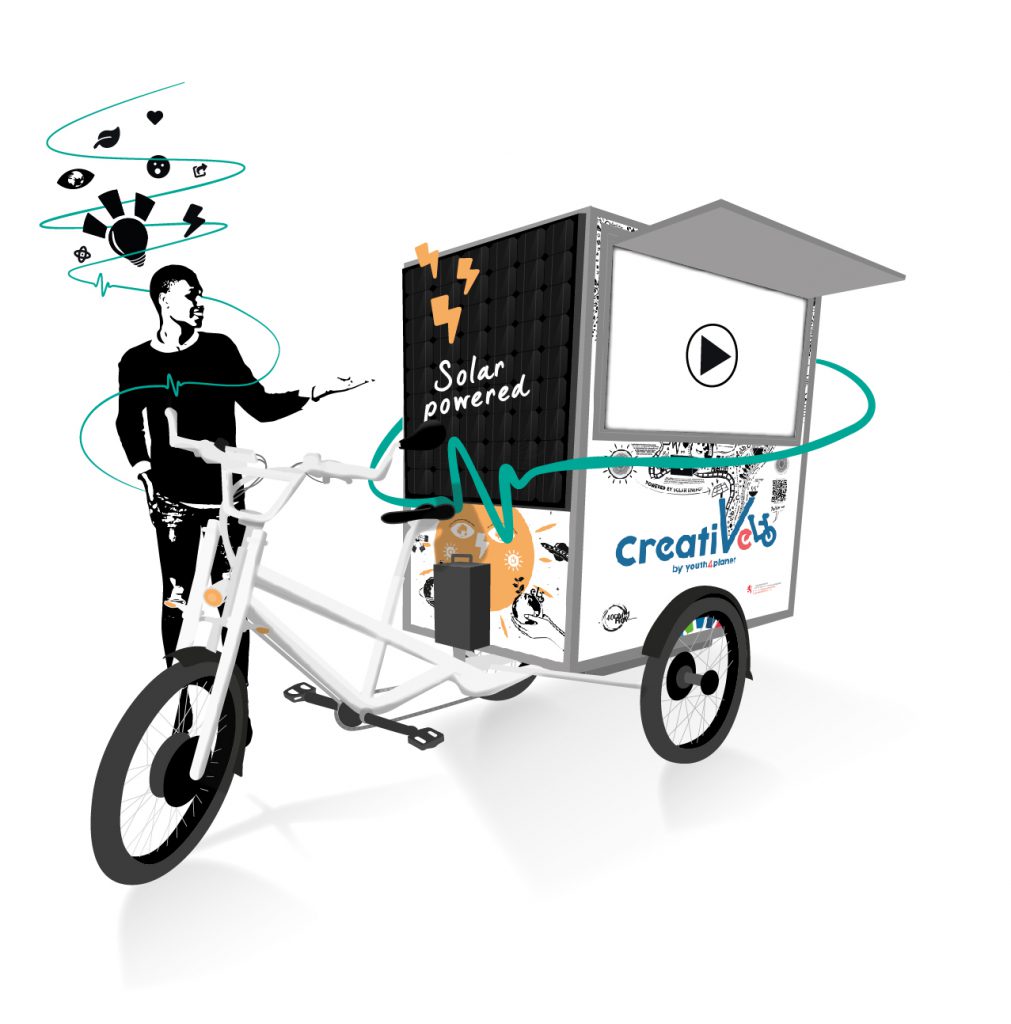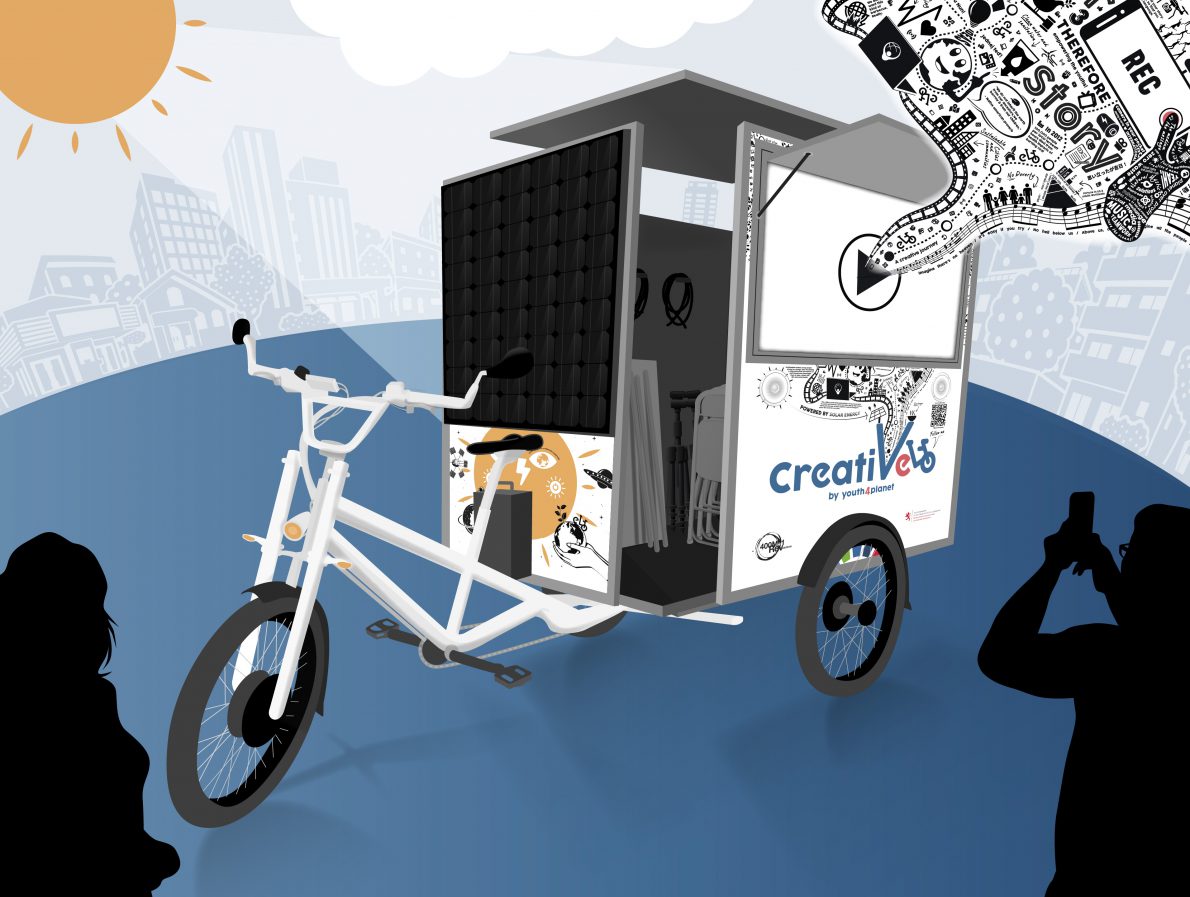 The bike
When designing the CreatiVelo, a lot of white space and strong contrasts were deliberately used, as this is particularly eye-catching on streets and in squares. Central is on the one hand the brand logo and on the other hand a hidden object with all kinds of infographics, the 17 Sustainable Development Goals, the youth4planet mascots and much more along a bicycle route. The CreatiVelo attracted a lot of attention on the COP26 tour and at actions afterwards, not least because of its design.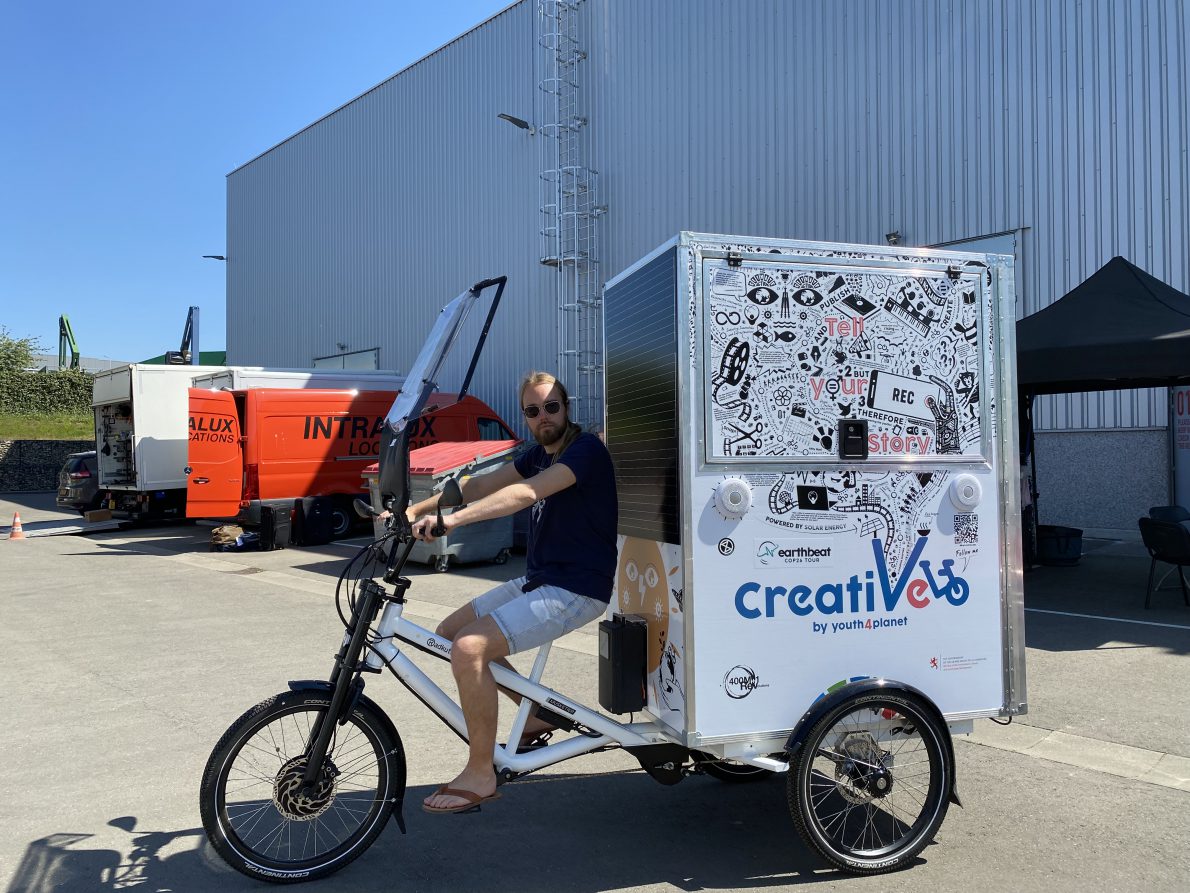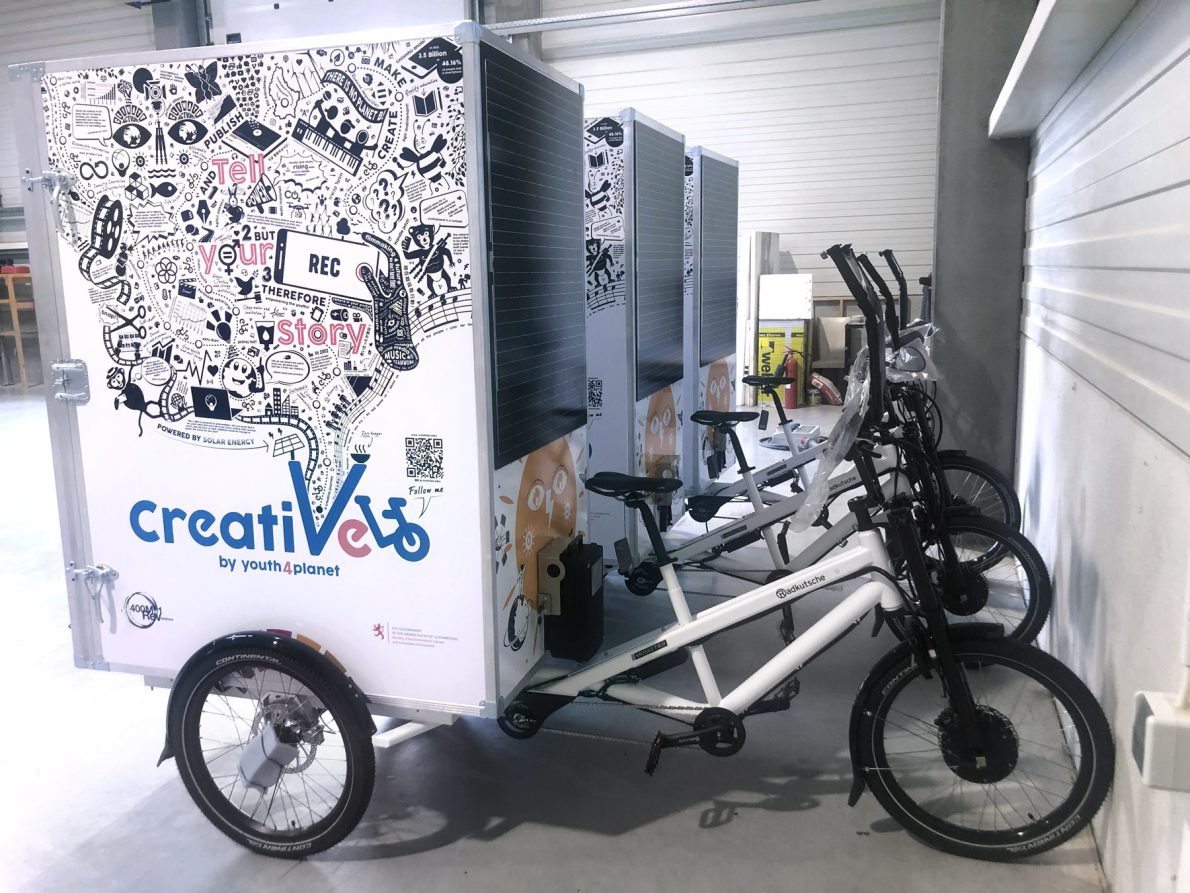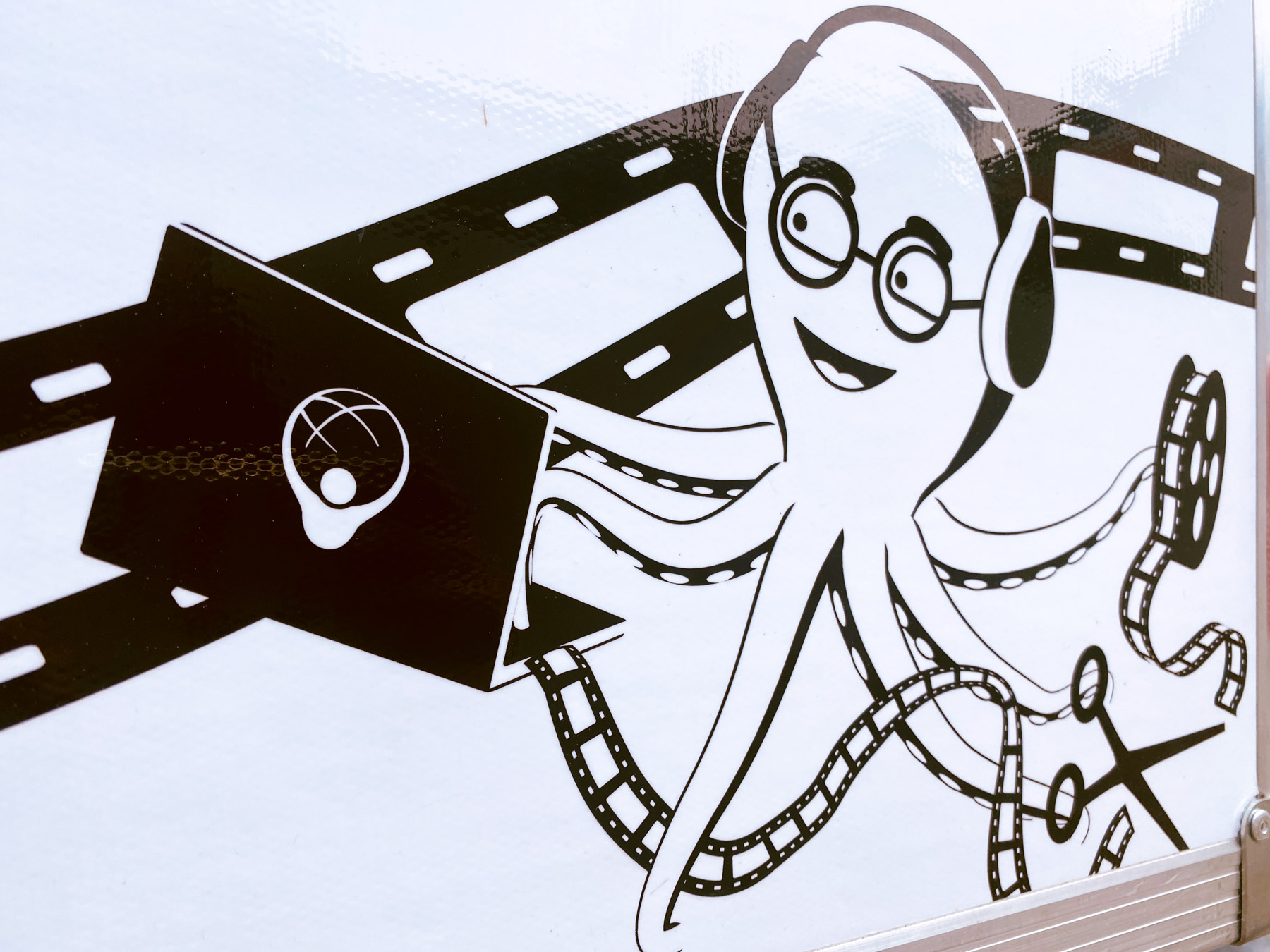 Website
Of course, the CreatiVelo also needs its own website. At short notice I implemented a landing page in the course of the earthbeat COP26 tour.